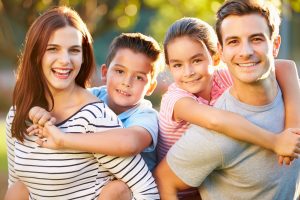 Jesus said, "Suffer the little children to come unto me and forbid them not."
Children were important to our Lord and we believe that they should be important to us too!
The children's ministries of ODBC are directed by Corey and Kate Muth.  Corey was raised at Open Door and attended the same Sunday School classes that he now oversees.  They have a deep love for the Lord and a desire to educate children in the truths of God's word.
What Are Sunday School Classes Like?
Open Door is brimming with kids and we love it that way!
Our teachers enjoy ministering to children and are sincere in their desire to see each child raised in the nurture and admonition of the Lord.  Many of our teachers were raised in ODBC.  Each class has a primary teacher with an assistant.
Sunday School classes are held each week from 9:30-10:15.  They meet in the lower level of the church and are for the following age groups:
0-2 

Held in the nursery, this class is designed to introduce your child to Sunday School.  They learn to sing simple songs, color a Bible picture, and enjoy a snack (please inform the teacher if your child has any allergies).

Ms. Lindy (as the kids call her), is a mother of 3 children herself and does a phenomenal job introducing these little ones to the wonderful world of Sunday School!

 

3-5

At this age the kids begin to learn the stories and characters of the Bible.  The children learn more songs, are taught to pray, color work sheets, and memorize short Bible verses.

 

6-8

This class focuses on the practical application of the Bible stories.  The children memorize scripture, and receive take home papers.  These are helpful for parents to see what their children have been learning.

 

9-12

These pre-teens learn the Bible in a way that is directly applicable to their lives.  They continue to memorize portions of scripture and sometimes prepare special music for the congregation.

 

13-16

Taught by Mr. Muth, these young people are Biblically instructed in matters that pertain to their unique time of life. 
Any questions? Contact us!
What is Junior Church Like?
Junior church: Ages 3-6
Held each week during the regular worship service (10:30), the children sing songs, take prayer requests, and enjoy an illustrated Bible lesson.  These classes are taught by a few husband and wife teams.
Any Questions? Contact us! 
Jesus said, "My sheep hear my voice, and I know them, and they follow me."
We believe that Christian adults should follow Jesus Christ.  At each service you attend, you will be given truth from the Bible that will help you to know the Lord better and follow him more closely.  We also get together at other times to encourage each other.
The men of ODBC typically get together on Saturday evenings to pray the needs of the church and the services of the following day.  
The women of ODBC meet once each month for a time of prayer and fellowship.
We periodically schedule church fellowships for the whole family to attend.  This is a great time to meet other people who desire to follow the Lord.
 Jesus said, "Ye shall be witnesses unto me."
According to the Bible every Christian should be a witness for the Lord Jesus Christ.  We admonish the congregation to be a witness to those with whom they come in contact.  Collectively, we also take advantage of opportunities to share the gospel with those in our community.

Here's an idea of what we're involved in:
Nursing home services

Bismarck Transition Center Bible Study

Morton County Jail Bible Study

Door-to door visitation

Street Preaching

Local Parade Evangelism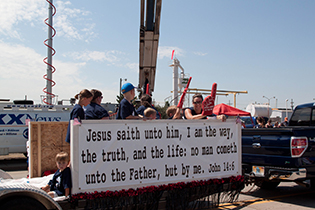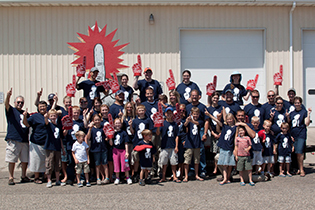 Jesus said, "Go ye into all the world and preach the gospel"
Open Door currently supports over 30 missionaries throughout the world.  We count these families as co-laborers and are extremely blessed to have a part in their works.  We financially support their ministries and routinely pray for them.  Each fall we host a Missions Conference to help keep us fixated on the fields that are white already to harvest.
 If you are a missionary interested in presenting your ministry at ODBC, please email your information tomissions@opendoorbaptist.church