From I-94 take exit 159 for US-83N (also known as State St.)

Turn south onto State St. for 1 mile using the left lane

As State Street bends to the west turn left at E Boulevard Ave.

Turn right onto N 11th St.

Destination will be on the right at the corner of N 11th St. and Ave F.

Please use the parking spaces reserved for visitors on the east side of the building or the handicap accessible parking on the south side.
Open Door desires to be a blessing to you from the moment you walk in the door.  You will be met by people who are friendly.  Our ushers will help you find a seat in the auditorium and are available to answer any questions you may have.  Once you are seated there will be a Connection Card located in the seat pocket in front of you.  Please fill out as much information as you wish and either hand to it one of our ushers or drop it in the offering plate.  You are not expected to participate in the offering, the service is our gift to you.

Pastor Haveman would love to meet you and will be in the foyer immediately following the morning worship service.  Should you have any questions, needs, or prayer requests, please let him know.
"It would be an honor to minister to you and your family."

– Pastor Haveman
Our services:
We hold 4 separate services each week.  A clean, well-staffed nursery is provided at each service for ages 0-3.
Sunday School @ 9:30
In this hour our children attend Sunday School where they are taught foundational truths from the word of God.  Your children will sing songs, memorize verses and learn the Bible in an interactive manner. 
The adults meet in the sanctuary where a lesson is taught straight from the Bible.  Pastor Haveman is currently teaching through the book of 2 Corinthians.
What is kid's Sunday School like?
Sunday Worship @ 10:30
At this time we have a junior church provided for ages 3-6.  The rest of the congregation meets in the sanctuary for a time of singing, fellowship, prayer and listening to a message that is 30-40 minutes in duration.  From showing people their need of the Saviour, to admonishing the Christian in their walk with Jesus Christ, each message will be preached directly from the Bible.
Sunday Evenings @ 5
A sermon is preached or a lesson is taught that is focused on strengthening the saints.  We read updates from our missionaries and pray for them.  This service is directed towards the edification of our church family and thanksgiving to our Saviour Jesus Christ. We are currently going through a basic discipleship course.
Wednesday Evening @ 7
A brief lesson or sermon is given before we take up prayer requests and spend some time praying for each other's needs.  Pastor Haveman is currently teaching through the Book of Revelation in a verse-by-verse manner.
Any Questions?  Contact us!
Daniel Haveman is a native of North Dakota who was born when his father and founding Pastor John Haveman was serving at ODBC.  He grew up in western Montana as a preacher's kid and received Jesus Christ as a young boy.  At the age of 19, disgusted with himself and poor decisions, Daniel surrendered his life to whatever purpose the Lord would have for him.
Shortly thereafter he moved to Florida to attend Pensacola Bible Institute; he graduated in 2005.  It was there that he met his future wife Ashley and the two were married the following year.  In 2006, the Lord led them to Bismarck to assist in the ministry of ODBC.  Daniel owned a small construction business for seven years while helping out the church in whatever capacity was needed. He and Ashley served the Lord in the areas of music, youth ministering, evangelism and teaching. 
In 2013, the members of ODBC voted for Daniel to serve as their new pastor. 
Contact Pastor Daniel Haveman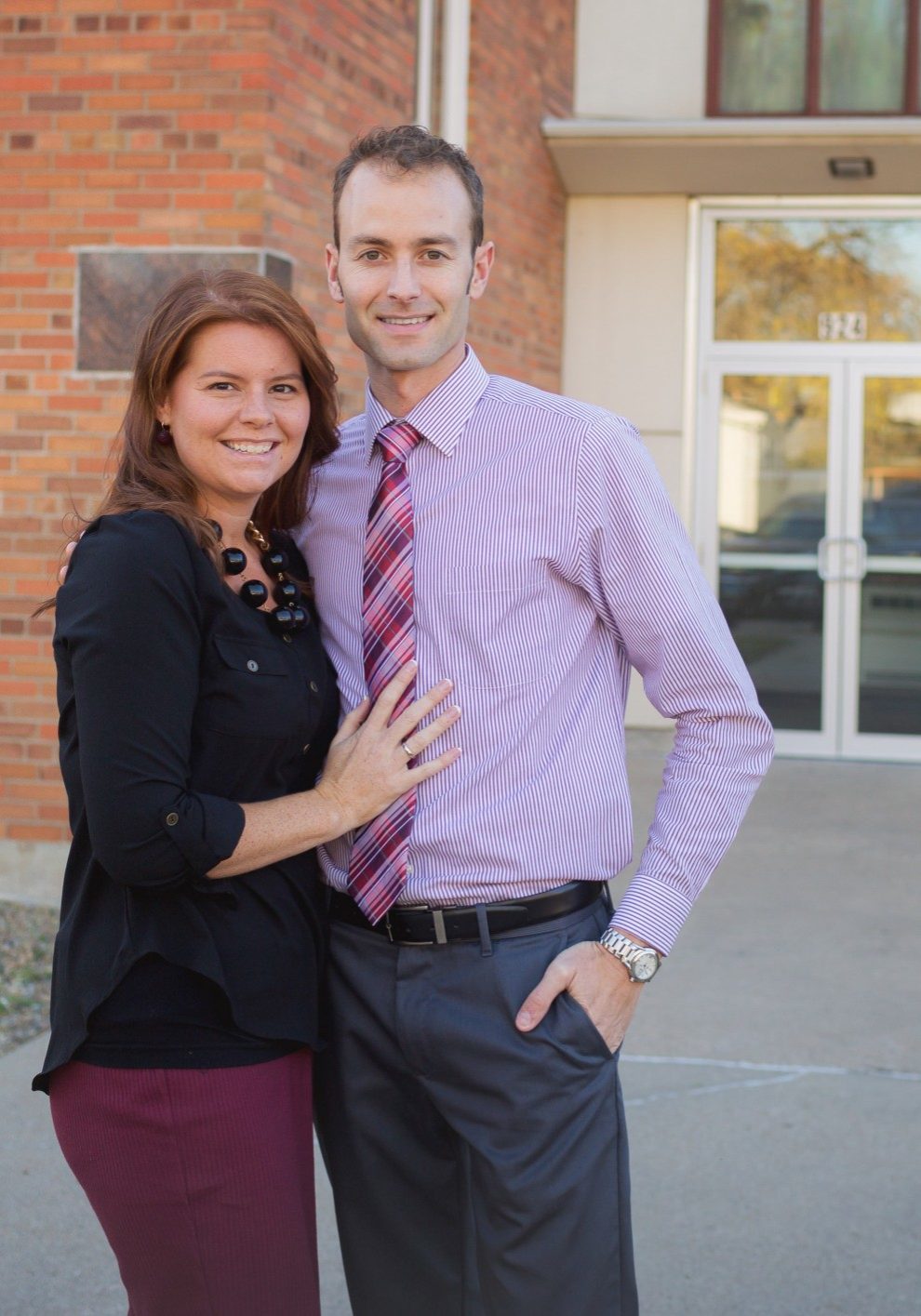 God
We believe that there is one true God, eternally existent in three persons: Father, Son, and Holy Spirit. He is the Creator and Sustainer of all things. (Genesis 1:1; 1 John 5:7).
Jesus Christ
We believe in the deity of Christ, in His Virgin Birth, in His sinless life, in His miracles, in His substitutionary and atoning death through His shed blood, in His bodily resurrection, in His ascension to the right hand of the Father, and in His personal return in power and glory. (1 Timothy 3:16; 2 Corinthians 5:21; Acts 1:9-11)
The Holy Spirit
We believe in the present ministry of the Holy Spirit, by whose indwelling the Christian is enabled to live a godly life; we further believe His power and gifts are available to believers today. Evidence of His indwelling is found in Galatians 5:22,Romans 8:16.
Salvation
We believe that for the salvation of lost and sinful humanity, regeneration by the Holy Spirit is essential, and that repentance from sin and acceptance of Jesus Christ as Lord and Savior is the only way to come into a relationship with God. (2 Peter 3:9; John 14:6).
The Bible
We believe the Bible is the word of God. He promised to preserve His word for every generation. We believe the King James Version constitutes those "words" for the English speaking world. Therefore, our ministry emphasizes the exposition of God's word from Genesis to Revelation. (Psalm 12:6-7; 2 Timothy 3:16).
The Church
We believe it is important to uphold the scriptural practices of the early church. Therefore, we hold to the regular practice of preaching God's word. The two ordinances of the church we follow are water baptism and communion. We do not believe that either of these practices are essential for salvation, but that they serve as a demonstration of our living faith in Christ. (Acts 2:42; Matthew 28:19-20; 1 Corinthians 11:23-26).
Heaven and Hell
We believe heaven and hell are real places. They are not a state of mind. London is a place. Hong Kong is a place. Seattle is a place. Heaven is a place. Hell is a place. We believe in the resurrection of both the saved and the lost; they who are saved unto the resurrection of life, and they who are lost unto the resurrection of damnation. (John 5:24; Revelation 21:8)